From the forum:  In-Depth Verizon BlackBerry Bold 9930 Review by BlackBerry Empire member LSglock89
I have spent roughly a full week with the BlackBerry Bold 9930 on Verizon Wireless. My previous two phones were the iPhone 4 32GB and BlackBerry Bold 9650 before that. I am no stranger to the BlackBerry line up, though I have not been a user as long as most.
To start off with I will say that the Bold 9930 is a great device, it is at this point replacing my iPhone 4. Now I have taken some criticism from my friends and family members about this move. Most have been saying, "Man you are crazy!" Or "You will not be happy with the move, you will miss the iPhone." There are a couple things that I do miss and I will outline them later.
The device itself is the thinnest BlackBerry to be put out on the market so far. One major issue which has hit the internet so far is the choice to go with the EDOF (Extended Depth of Field) lens. You can search to see what the pros and cons of that type of lens are versus the autofocus lens. One big advantage is that it is thinner and easier to put in a device. Another advantage is it is always "in focus." This is where the issues begin for most; it is great at a distance where you may be focusing on one object, the background remains in focus as well. At shorter or up close distances, the camera is much less effective…HOWEVER you can produce an acceptable reproduction of a document (at least in my opinion). It will not be sharp and clear, but it will be legible. It takes a combination of good lighting, a steady hand and zooming while putting a bit of distance between you and an object.
Examples:

This was taken in my dining room with some natural light coming through the windows, I was in Close Up mode and was about a foot or so back and zoomed in. While I agree with everyone, it is not as sharp as an iPhone camera, it passes.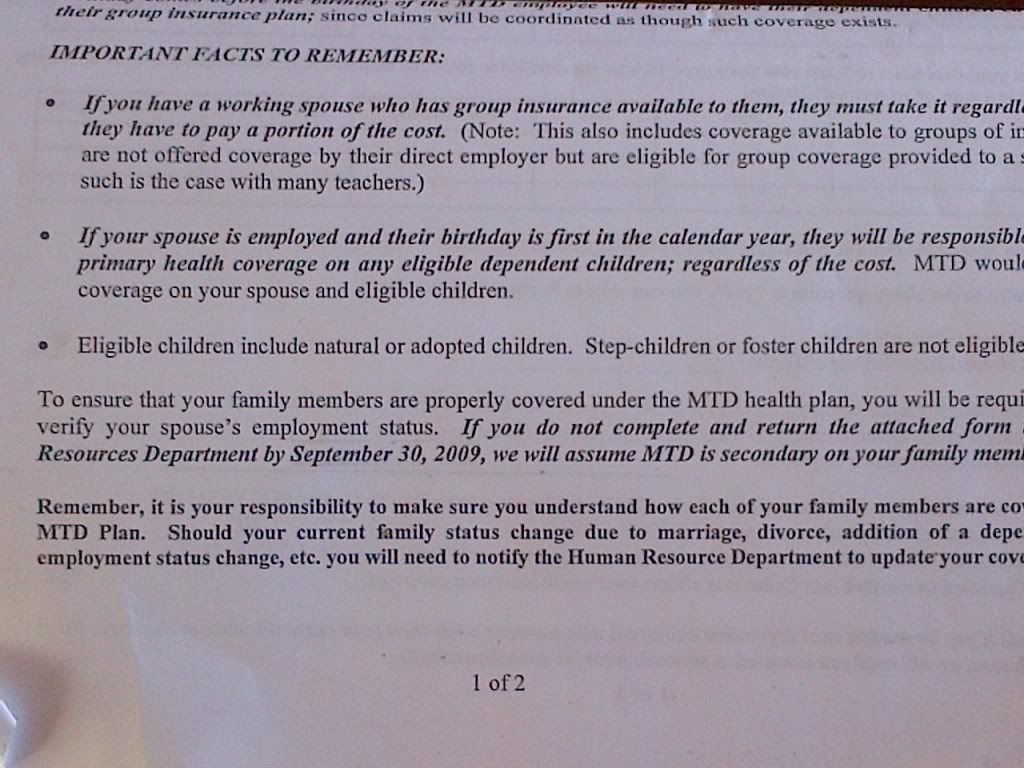 There was less natural light in this picture, I was in the kitchen and the blinds were closed. I was not very steady in this shot, I should have re-taken it.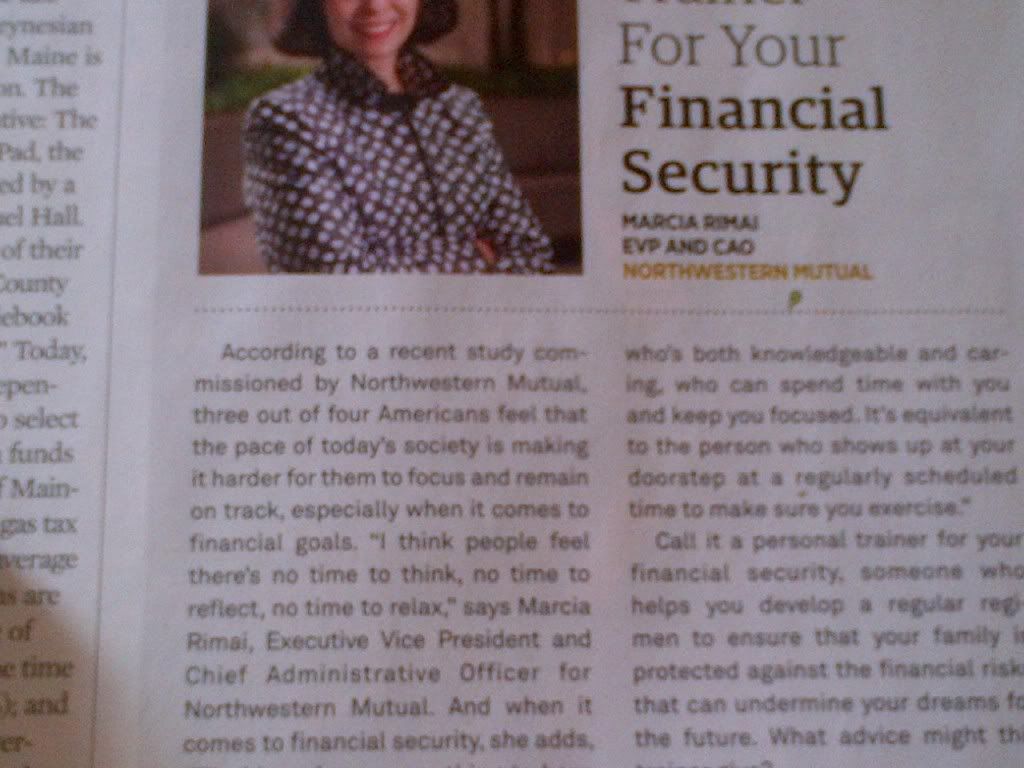 A couple more examples of the close up abilities of the Bold 9930's camera;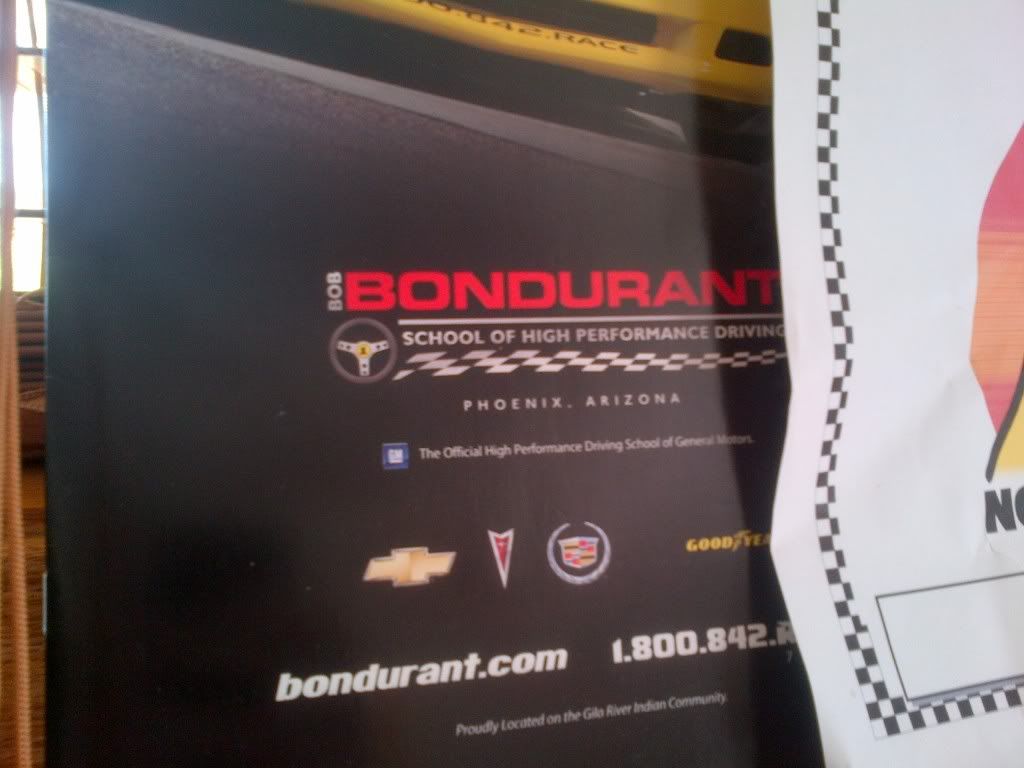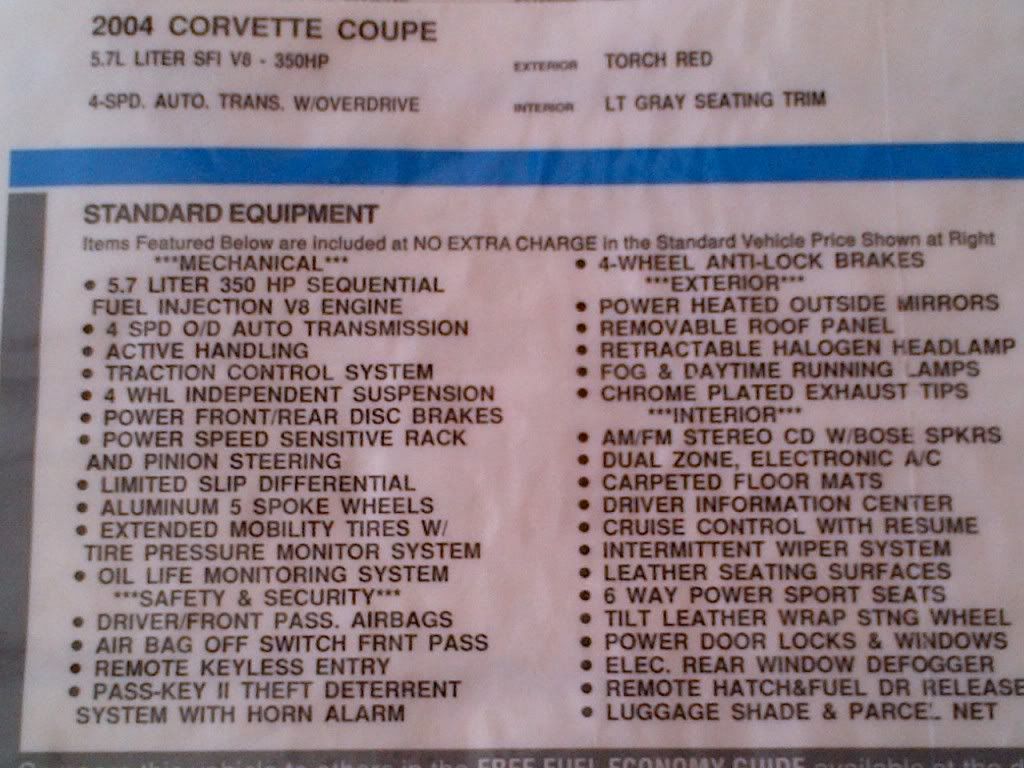 I think that is plenty examples to get an idea at this camera's abilities for up close shots.
I do not have the video anymore, but I did test the 720p HD capabilities of this phone. The sound was crisp and the picture was not bad, but I do not think it was up to par with others I have seen. I did not do an in-depth review of this particular part of the phone, but I think for on the go video, it will pass.
Next I will discuss the design of this phone. One thing I miss was the overall aesthetics of this phone. I think BlackBerry as a device lineup has generally always felt good in the hand. Some models have executed this better than others, but I must say that was one thing that had me yearning for my BlackBerry. I have decided to include many pictures of the device itself. I really believe that this is a very classy and sophisticated…almost "sexy" device.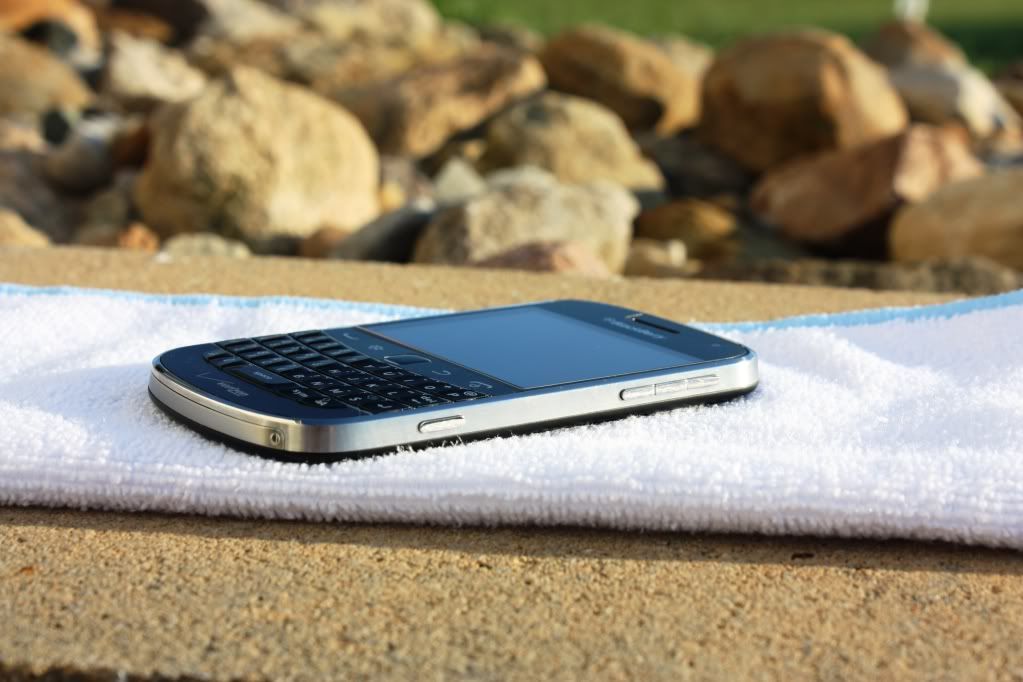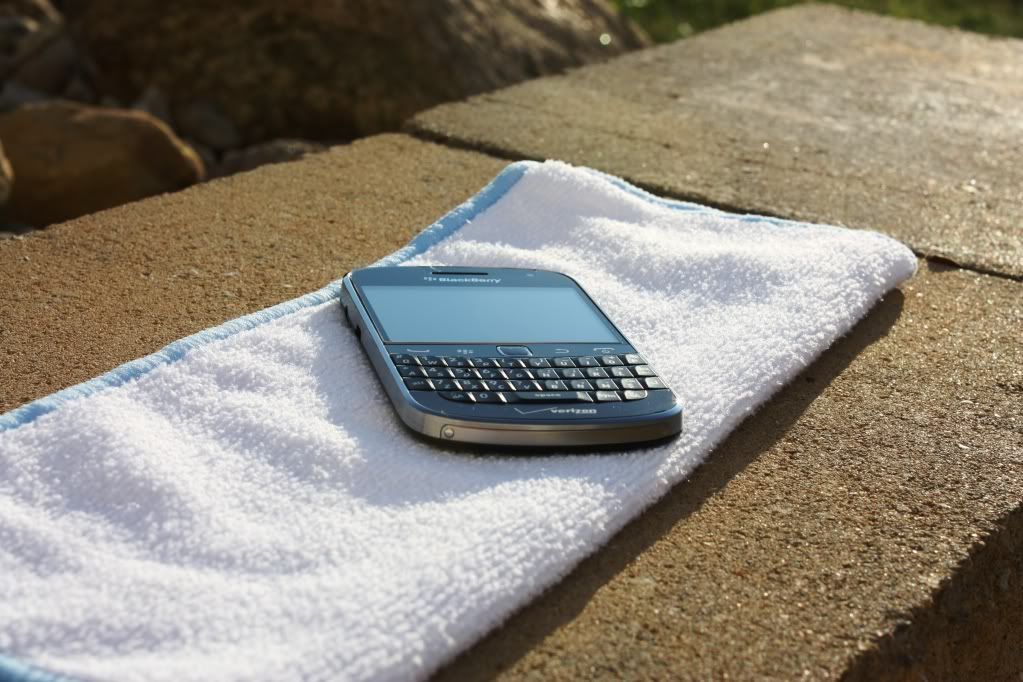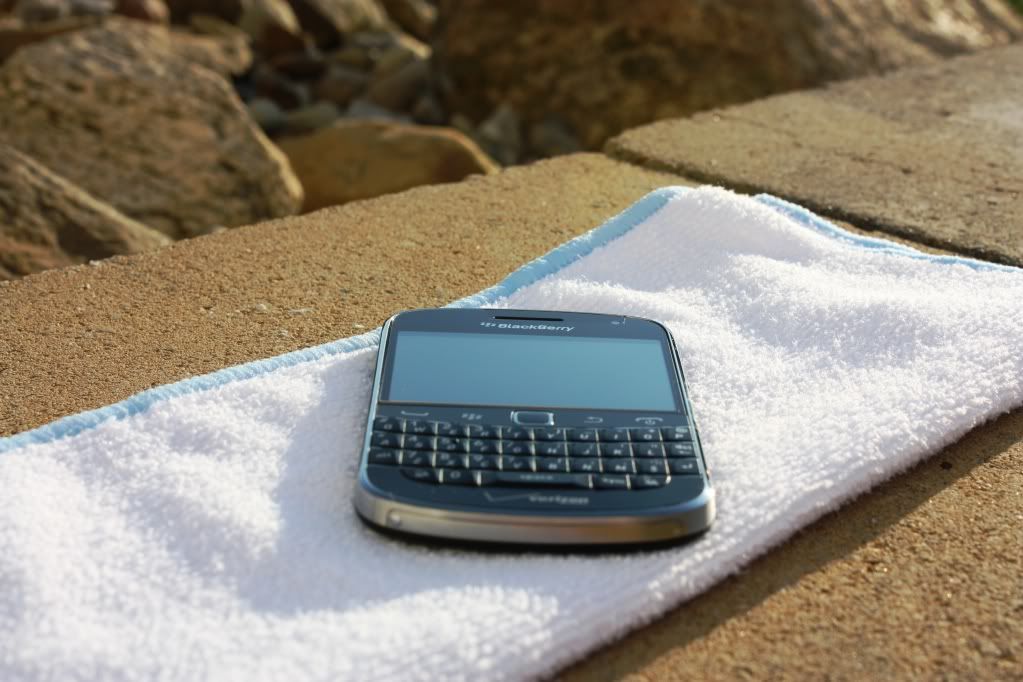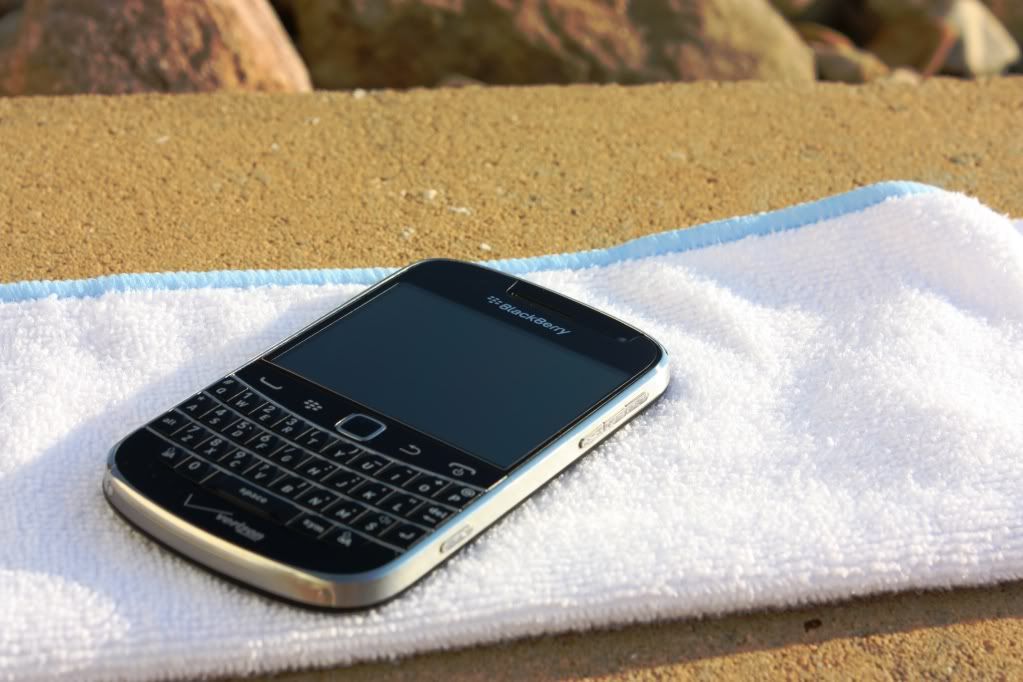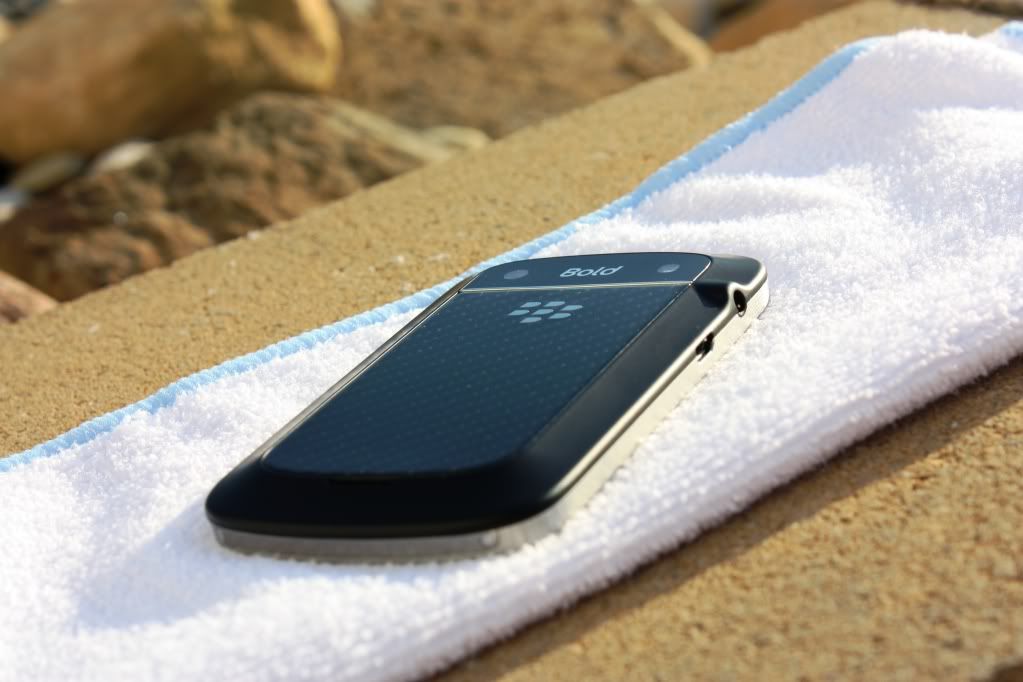 I have not encountered any of the build quality issues or nitpicks that you may have read on the internet. I think that you mostly hear the voice of the "angry" and do not hear the voice of those who actually get a great, solid device. Remember everyone, the internet is only a small sampling of those who actually use the device and in mass production there are bound to be mistakes. It seems that manufactures are generally good about replacing their defects.
I personally love the touch screen and physical keyboard combo. Let's discuss the touch screen. Since I was coming from the iPhone, the Bold had large shoes to fill in terms of "fluidness" in its touchscreen. The touchscreen on the Bold 9930 is superb, do I believe it is as good as the iPhones? No, but it's very, very close. The pinch and zoom abilities work great in browser mode and all in all, I am very happy with it. I had a various samplings of Droid touchscreens to try out at the Verizon store and while I know demos are not necessarily indicative of the device itself, everyone I tried did not seem as fluid and as easy to glide through screens/menus. The colors on the display are very bright and clear and I have my backlight brightness set to 10. While the screen size is much smaller than the iPhone 4, I find it suitable to web browse with.
The keyboard is great. It does have a plastic type feel, but after being on an all touchscreen device, it was a nice welcome home. I even picked up my old Bold 9650 and the Bold 9930s keyboard is so much nicer. The size is perfect for my fat fingers. Web browsing is also another marginal improvement compared to my previous BlackBerry experience. Larger, more graphic intensive websites seems to load up quicker and while I do experience some checker boarding from time to time, it is far less than before. I have had no major issues and I am pleased.
The ports and buttons do bring a slight disappointment. I really wish the headphone jack was on top and perhaps the charging port was on the right side. I also miss two convenience keys, however I understand there are apps that can change your volume up/down and mute keys to convenience keys.
The battery door is very nice looking; however it is a great pain to get out. You really do have to dig down deep in there with your nail to get it to pop up. I get a little frightened because I do not want to slip and scratch this door. I have heard that it is very prone to scratches. It would have been nicer to have found a better way to release that battery door.
Overall I find the fit/finish/feel of this phone to be very good. It does almost feel a bit to light to me. I have installed an OtterBox Commuter Series case (you can search my username to see that review). I believe it adds the right amount of heft and bulk to the phone and makes it more comfortable in my hand. I am extremely happy with the look of this phone, but am too OCD to uncover it just yet.
Battery life is always a topic of discussion when it comes to BlackBerry's especially. RIM decided to go with a bit smaller battery on this device and that is a major concern to most users. I have been satisfied with the battery thus far. I started my day at 9:00 am with 100% battery. I have heavily engaged in email today; over 50 emails. Approximately 30 MMS, 200 SMS, 300 BBMs and have taken around 35 pictures and 1 video. Minimal browsing, under 10 minutes and probably the same amount of time using foursquare, photobucket and testing out grooveshark. I have also engaged in about 10-15 minutes of talk time and then of course idle time. Currently my battery is reading 45% and I have Wi-Fi, GPS and Bluetooth turned on. My backlight setting is set at 10 and my backlight timeout is set to 30 seconds. I am very pleased with this battery life thus far and find it sufficient. My usage may be minimal, but it gets me through the day, although I do plan on ordering a spare battery down the road.
Phones are primarily meant to be communication devices and I think this is where the BlackBerry, above all over platforms, excels. I find the voice call/clarity to be excellent (I did boost my Treble setting, which made it better in my opinion). I hear the other end extremely clear and they have had no issue hearing me. Everything in regards to MMS, SMS, BBM, and email is very fast. Instant email is one of the reasons I wanted to get back to BlackBerry; waiting 15 minutes was just not acceptable to me. I will say that I am still disappointed with upload/download limitations and truncated emails. I would have figured by now RIM could have erased those limits. It is something that the iPhone 4 did do better, but perhaps QNX devices will take care of that issue.
OS7 does still have some bugs to be worked out and let's face it; everyone knows if you take the first production run of ANYTHING, you will be the test group. I have only had minor bugs and am still on the stock Verizon provided software. Nothing that I cannot overlook until an official release comes out. With the new processor and polished OS, it is a quick device. I can flick around my pictures, web pages and apps with almost no lag. Of course the more you load on your device, it will slow down, but out of the box I am surprised by the quickness.
BlackBerry appeals to a particular person; it is not for everybody. I think it excels as a communication device, which was my main reason for switching back. There are some issues that need to be addressed with bugs in the OS and with the availability of applications.
There are many things that this device does right and I do not personally believe there are any glaring reasons you should overlook this phone if you are a fan of the BlackBerry platform. Whether RIM should have released this phone a year ago is up for debate, but it is an incremental change in the positive direction and I think most will be happy with this phone.